The Purpose of the Advocacy Division
The Greater Beaumont Chamber of Commerce plays a pivotal role in advocacy, specifically to support the interest of small businesses in Beaumont. Small businesses are the backbone of the local economy, fostering innovation, creating jobs, and contributing to the city's overall vitality. However, these businesses may lack the resources to navigate complex regulatory environments to voice their concerns effectively in the face of potential legislative or regulatory challenges.
The Chamber serves as a collective voice for the business community, ensuring they are heard and protected from unreasonable regulations or legislation that could hamper their growth, productivity, or survival. By doing so, the Greater Beaumont Chamber of Commerce helps ensure a balanced and thriving business environment, benefiting entrepreneurs and the broader community.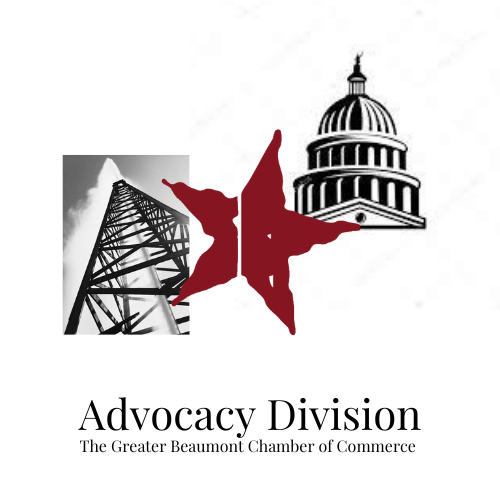 Monitoring and influencing local, state, and federal policies that impact businesses and the overall business climate of Beaumont. This can involve engaging with lawmakers and government officials to voice the concerns and priorities of the business community.
Advocating for local improvement of local infrastructure, such as transportation systems, utilities, and technology, that are critical for the success of businesses in Beaumont.
Assisting businesses in navigating the regulatory processes and addressing regulatory challenges that may arise. This can involve providing information, resources, and guidance on compliance.